The Past Is Never Where You Think You Left It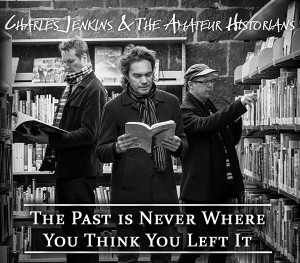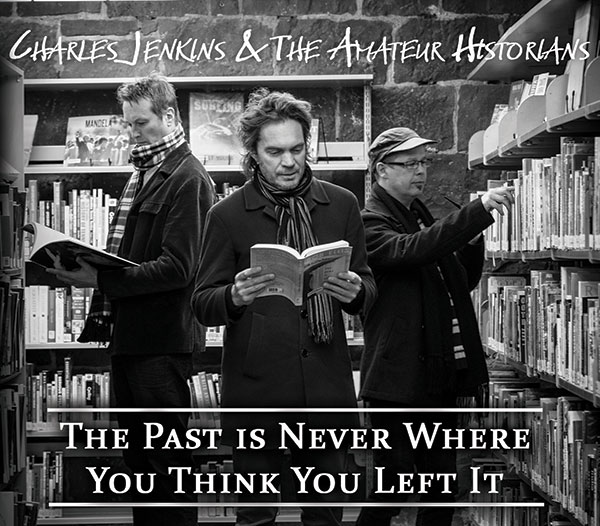 Charles Jenkins & The Amateur Historians have crammed a lot of history into just six months: a clutch of superb new songs inspired by Melbourne past and present; two sold-out shows at Fitzroy and Northcote Town Halls; two limited-edition albums; and now a "best of" collection!
If you weren't lucky enough to attend one or both of the Amateur Historians' gigs, then this new release "The Past Is Never Where You Think You Left It" presents an accurate historical record: 14 of the trio's songs captured in the studio very much as they were performed live with tasty playing, clever but economical arrangements and brilliant, soaring harmonies.
It's hard to pick favourites, but "The Melbourne Eye" is an instant Jenkins classic and sets the tone for what follows. Likewise, the melodies and heartfelt lyrics of "Beautiful William" (a love song to escaped convict William Buckley), "Blue Lagoon" (a lament for the long-lost wetlands just west of the city) and "This Is How You Say Goodbye" make them moving and memorable.
"Dennis" is whimsically romantic, and I love the only-in-Melbourne humour of "Hook Turn", "Victoria Market" and "Little Audrey", and the wacky gold rush romp of "The Theatre Royale".
Not surprisingly I have a soft spot for "Stephen Street", a rocking exposé of Melbourne's dark Victorian underbelly. "Trams of Love" and "Statues of Melbourne" tell tales of petty street crime, and the spoken-word piece "Beneath the Maniacal King" brings the childhood horrors of Luna Park's Giggle Palace flooding back.
But "Chloe" is truly chilling, the tragedy of the story behind the iconic painting told simply and compellingly, with a bitter edge to the refrain.
Let's hope this great selection keeps the wolf from the door while Charles Jenkins, David Andrew Milne and Douglas Lee Robertson regroup for another history-making live performance in the not-too-distant future.
Stephen Downes
Touch My History / Batmania, 3RRR-FM
Have a listen here to opening track The Melbourne Eye
Lyrics
Dropped into the docklands on the edge of Melbourne
Silent surreal
Beautifully flawed and cracked
A big blinkered wheel
The Melbourne Eye
Looking over the likes of you and I
The Melbourne Eye
It don't see the museums
Nor the coliseums
But those that shake into bars
Or cry in their cars
Are you comfortable in your own skin?
Ever wondered what you would change and why?
Who gets to decide on what is beautiful?
Who gets to decide?
The Melbourne Eye
Looking over the likes of you and I
The Melbourne Eye
It don't see the great halls
Nor the Winter Balls
It sees the love going wrong
And those struggling to hold on
It don't see the big ships rolling in
But the little men within
All with a flame that might burn
And a wheel that might turn
The Melbourne Eye
Looking over the likes of you and I
The Melbourne Eye